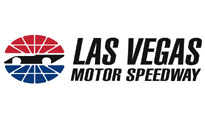 "As you know, the wekk before our Cup Race, we brought in 4 pallets of your Suck-Up absorbent material to have on hand for any oil-downs during our event. Even though we were unable to test your product in the hoppers of our clean-up trucks, we were able to test the product in our buckets and on pit road.
Since our Cup Race in early March, we have been able to test Suck-Up at all tracks and racing surfaces here at LVMS. The feedback from my clean-up crews at all our race tracks has been very positive. The first comment out of the crews has been that the Suck-Up product has enough weight to it that it does not fly around as it is being dispersed from the hopper trucks. Also, a very positive aspect of the product is that, due to its color, there is no "white streak" left on the race track at the end of the clean-ups. Finally, and probably the most beneficial characteristic of the product is that as it is being blown off the racing surface by either a blower tractor or jet dryer, it does not create a huge airborne dust cloud.
Here at LVMS, we are now using Suck-Up in all of our clean-up truck hoppers and buckets. We have been able to test Suck-Up on all racing surfaces and tracks and have chosen it as the primary oil absorbent product to be used throughout the property. Thanks again for a great product that does everything and more than it is advertised to do."
Bud Hertig, Las Vegas Motor Speedway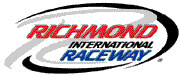 "Just wanted to let you know your oil absorbent product, Suck-Up, exceeded all of our expectations. We are well pleased with the results from our May race. We will be using it again this week for our IRL race weekend."
Linwood W. Burrow, Manager of Track Operations, Richmond International Raceway

" I just wanted to drop a quick note to say thank you for your attendance in support of our recent NASCAR Craftsman Truck and Sprint Cup Series Weekend, March 28-30, 2008. As you both know it was our first race using your BES Suck-Up as our primary absorbent on the racetrack, and we do appreciate your both being here in person.
The product worked flawlessly once we got the spreaders calibrated correctly, and as you saw, the weather was threatening rain all day. Since there were 18 cautions within the 500 lap event, had there been any delay during any of the clean up efforts on the track, we would have certainly been forced into either a shortened race or a rain delay (and with darkness rapidly approaching, there wasn't much time for a delay). I believe that the effectiveness of the Suck-Up is one reason we were able to race the full 500 laps, because as you were able to see, the Victory Lane Celebrations were dampened by the heavy rain showers.
Again, we appreciate you both being here and we appreciate the performance of your product. We will definitely be using Suck-Up during our Tums Quickpak 500 Weekend coming up October 17-19, 2008."
Gordon Wilson, Director of Track Operations, Martinsville Speedway
"We have been using your product for the past 4-5 years and have had great results using it. It does the job on minor and major fuel leaks. We use this product anytime we respond to a motor vehicle wreck with oil and gasoline present on the roadway. We have also used this product on some hazardous material spills that are hydrocarbon based. We find your product to be a valuable asset on our engines and Hazardous material response vehicles."
Battalion Chief Jim Dyer, City of Oak Ridge

"Besorb/Suck-Up is bar none the best product that my company has been able to offer to our customers."
Frank Vann, Ridge Safety Sales, Oak Ridge, TN
"Besorb/Suck-Up has great absorption which makes spill clean up simple and thorough, and we also like the NO DUST because other products we have tried are dusty."
Barry Hutchins, H&H Collision Center, Clinton, TN
"Besorb/Suck-Up is such a effective product it makes or work area safer and also saves money because we use less product to clean up spills."
Larry Robbins, District 3 Dept. Manager, Tennessee Department of Transportation T.D.O.T.
"Besorb/Suck-Up is the best product we have found to keep the EPA happy when we have spills on equipment/breakage."
Larry Hicks, Hicks Construction, Sevierville, TN
"Best new product we have taken on - our customers are amazed at how well it works."
Billy Italio, Italio Sales, Knoxville, TN
" We like the aggressive and quick absorption performance of Besorb/Suck-Up."
Tyler Jenkins, Test Lab Operations, Oak Ridge National Laboratories, Oak Ridge, TN
"Besorb/Suck-Up will clean up any liquid spill we have in the garage, and we've not found any other product to compare."
Mary Helkman, Garage Purchasing Agent, Oak Ridge National Laboratories, Oak Ridge, TN
"Besorb/Suck-Up cleans up a combination of spills that allow us to clean up spills which can contain, water, oil, desil, gas, and antifreeze, and we've not found anything else that can."
Mack Daley, Assistant Fire Chief, City of Oak Ridge, Oak Ridge, TN
"Besorb/Suck-Up gives us the spill control we have looked for, for years. The absorption rate is revolutionary."
John Disman, Emergency Response Team, Fentress County, TN
"Our company sells Besorb/Suck-Up and we also use it ourselves and we've found that it doesn't take anywhere near the amount that other products take to clean up spills."
Chad Watson, Manager, CO-OP Auto Center, Sevierville, TN
"The Fentress County Emergency Management Agency has been using this product called Suck-Up for about two years now and has found nothing that works as good on fuel spills and other liquids in the emergency field like this we highly recommend this product for any one who deals with liquid spills. In any questions fill free to call me."
Johnny C. Dishman, Director, Fentress County Emergency Management Agency
To find out more about our new product click here. Please feel free to contact us if you have any questions.