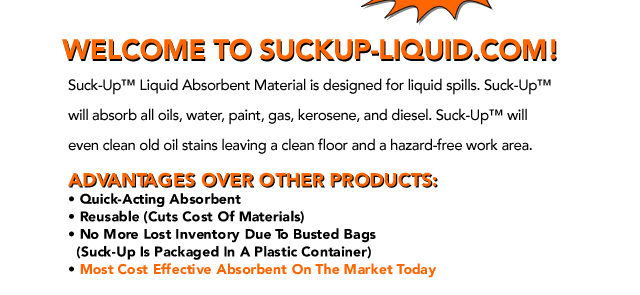 The Following Race Tracks Chose Suck-Up!
Las Vegas Motor Speedway
Martinsville Speedway
Richmond International Raceway
Lowes Motor Speedway
Rockingham Speedway
The Following Race Tracks Have Ordered Our Product
To Use In Nascar Nationwide and Sprint Cup Series:
Milwaukee Mile
Chicagoland Speedway
Also Indy Racing League Uses Our Product As There Official
Absorbent And Has Since The Beginning Of The Season.
Homestead Miami Speedway, St. Petersburg, Japan, Kansas City, and Indianapolis for the Indy 500!